Car accidents always cause injury to those involved. Sometimes you can see the wounds, and sometimes the injuries do not manifest or cause problems until weeks later. At Equilibrium Spinal Care in Oakland, CA, our highly trained chiropractor works with auto accident victims to resolve things like headaches, migraines, pinched nerve damage, and back pain. Specifically, because our chiropractor is certified by the National Upper Cervical Chiropractic Association (NUCCA), we specialize in focusing on damage to the upper spine.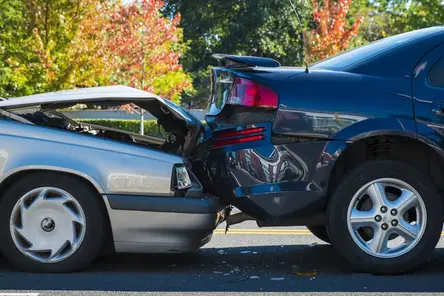 The Damage Auto Accident Victims Suffer
When a vehicle collides with another, the force from that collision can move up through the car and into your upper body. The impact is going to cause damage to many places of your body in some form or other. The force can cause damage such as:
The violent snapping of the neck muscles
Bending of the spine
Brain stem injuries
Spinal misalignments
Pinched nerves
Auto accidents often result in damage to the back and neck. The spine around the neck is often jarred violently in all directions, resulting in whiplash.
Whiplash and Its Hidden Signs
The signals of whiplash are not always immediately clear, but they will become more apparent as time goes on for those who have suffered this injury. Whiplash is an injury to the neck and back that happens when the muscles are suddenly and violently stretched or torn from their usual positions. It is also called a cervical strain injury, which means that it occurs around the neck. Some of the most common symptoms include:
Headaches
Neck pain
Migraines
Nausea
Vertigo or dizziness
People waiting too long to seek proper medical care can develop scar tissue that makes healing difficult. If you don't get treatment for an auto accident injury immediately or if the treatment is delayed, it can lead to chronic pain, loss of motion, blurry vision, and potentially irreversible disability. If you experience any muscle stiffness or neck pain after an auto accident, it is vital to seek medical attention. If you experience a car accident, the sooner chiropractic care is sought out, the better your chances are of avoiding long-term pain and immobility.
How NUCCA Methods Treat These Injuries
You should consult with our qualified NUCCA certified chiropractor who specializes in treating injuries caused by car accidents. The NUCCA treatment methodologies specifically focus on the craniometrical junction of the body, which is the spine located at the top of the shoulders to the base of the skull. The specific treatment steps of this training zero in on this area of the body in greater detail with a unique step-by-step assessment process. Over time, these adjustments will reduce your pain, improve your mobility, and enhance your body's natural ability to heal itself.
Schedule an Appointment with our NUCCA Chiropractor in Oakland
For more information on auto injury treatment or to schedule an appointment with our chiropractor, call Equilibrium Spinal Care today at(510) 330-5201.