A study conducted by the Center for Disease Control and Prevention (CDC) estimates that at least 1 in every 5 Americans suffers from chronic pain. Pain becomes chronic when it lasts for 3 months or longer.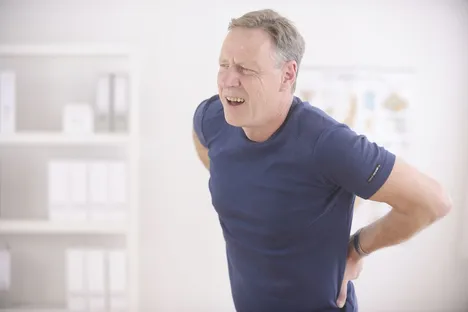 Many people opt for pain killers as "quick fixes." What they don't know is that there are effective alternative methods of chronic pain treatment that do not rely on prescription medication or invasive surgery. Chiropractic care performed according to National Upper Cervical Chiropractic Association (NUCCA) standards is one such method.
At Equilibrium Spinal Care, we have years of experience providing Oakland residents with natural and effective chiropractic care. Our team, led by Dr. Marie, relies on a "whole individual approach" of treating neck pain, back pain, and nagging injuries. Our chiropractor will identify the root cause of your chronic pain and create a treatment plan to eliminate it.
Causes of Chronic Pain
It takes the services of a well-trained and experienced expert to determine the root cause of chronic pain. Many patients who report chronic pain have underlying issues such as inflammatory arthritis, which becomes increasingly common with age.
Other forms of recurrent pain can show up in the form of neck pain, back pain, and headaches. Common causes of neck pain and back pain include sitting in one position for long hours and poor sleeping posture. Headaches may be caused by a wrong diet, stress, or unfavorable environmental factors.
When not handled early, patients with this problem may suffer from other health conditions such as insomnia, mood swings, or depression. We advise patients to seek care for chronic pain as early as possible.
Chiropractic Care for Chronic Pain Relief
At Equilibrium Spinal Care, our priority is to offer the most effective solutions to our patients' problems. We start by conducting a full examination of the affected area. Our chiropractor may inquire regarding your medical history, as well as the severity and frequency of your pain. Once the root cause of your discomfort has been identified, we will begin treating it with chiropractic care. We may also instruct you in corrective exercises to maximize the benefits of chiropractic care and further reduce the chances of your chronic pain returning in the future.
Chiropractic care is natural and non-invasive. Rather than relying on prescription medication or resorting to invasive surgery, we will enhance your body's natural ability to heal itself. Our patients do not need to worry about post-surgical or medical side effects.
Visit Our Chiropractor in Oakland
If you are struggling with chronic pain in Oakland, the wellness professionals at Equilibrium Spinal Care are ready to assist you. For more information on National Upper Cervical Chiropractic (NUCCA) adjustments or to schedule an appointment with our chiropractor, call us at(510) 330-5201.