Neck pain and back pain typically stem from alignment problems. Alignment issues occur when bones in your back and neck either become compressed due to natural movements of your body or shift out of position due to poor posture and other situational conditions. Thankfully, you don't need to accept neck and back pain as a part of your life. At Equilibrium Spinal Care, our chiropractor has years of experience providing Oakland residents with natural and effective chiropractic care. We are part of the National Upper Cervical Chiropractic Association (NUCCA), so you can be sure you are receiving the highest quality care possible.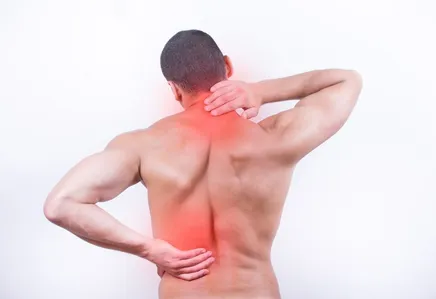 Correct Your Discomfort
Poor posture is often responsible for causing neck and back pain. You likely spend much of your time in front of a computer screen. Many people lean forward while seated in front of a computer. This can lead not only to compression issues but may also force your neck and back out of alignment. Through chiropractic care, we can correct this condition and restore the natural curve of your spine. This will reduce tension on the muscles within your back and neck, which goes a long way towards relieving your pain.
When you first visit our office, our chiropractor will assess your musculoskeletal system to determine what is responsible for your back and neck pain. When the root cause has been determined, we will create a chiropractic care plan to address what is causing your pain.
Chiropractor in Oakland
Sometimes, back pain and neck pain can arise due to past accidents and surgeries. Bone fragments or scar tissue around certain areas of your spine can contribute to your pain and should be addressed promptly. Whatever the situation may be, the chiropractic professionals at Equilibrium Spinal Care are ready to assist you. We are part of the National Upper Cervical Chiropractic Association (NUCCA), so you know you can rely on us. For more information or to schedule an appointment, call us at (510) 330-5201.