Sports Injury Treatment
If you play sports, whether professionally or recreationally, you are at risk for injuries. A sports injury can be painful and prevent you from doing the activity you love. However, chiropractic care can help. At Equilibrium Spinal Care in Oakland, CA, our chiropractor provides a variety of treatment methods to help patients heal from sports injuries. Our all-natural methods will alleviate your pain and help your body recover. Our chiropractor is certified by the National Upper Cervical Chiropractic Association (NUCCA), meaning that our methods are safe and professional. Our techniques focus on realigning the head and neck to help patients recover from sports injuries and other ailments.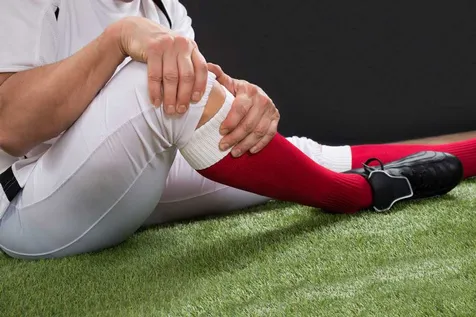 Common Sports Injuries
Different sports pose risks for different injuries. Although injuries are more common in contact sports, other sports can also result in sports injuries. Some common sports injuries include herniated discs, concussions, joint pain, sprains and strains, groin pulls, knee injuries, shin splints, tennis elbow, and more. With contact sports, it is common to injure the head, neck, and upper back area resulting in pain, stiffness, and loss of full range of motion.
Sport Injury Diagnosis and Treatment
When you visit us for a sports injury, our chiropractor will perform a physical exam. We look for the root cause of your pain and any underlying conditions. After a proper diagnosis, our chiropractor will create a personalized treatment plan for your injury.
For many sports injuries, our chiropractor uses NUCCA methods. These techniques focus on the alignment of the neck and upper back. Any misalignment can lead to pain, injuries, and other conditions. If you are suffering from neck or back pain after a sports injury, our chiropractor can use manual NUCCA adjustments. This requires the patient to lie on a table while our chiropractor uses gentle force to realign vertebrae in the neck. Realigning the upper spine alleviates tension, pressure, and pain.
We also provide treatment for soft tissue injuries, which are common in sports. Sore muscles, sprains, and strains can come from overuse or other injuries. Manually manipulating the painful area with reduce inflammation, improve blood flow, and promote natural healing in the body. We can also give you corrective exercises to improve your range of motion after an injury. Our chiropractor will determine what treatment methods are best for your sport injury.
Visit Our Chiropractor in Oakland, CA for Sports Injury Treatment
If you are suffering from a sports injury, we can help. At Equilibrium Spinal Care in Oakland, CA, our chiropractor provides non-invasive, drug-free treatments for sports injuries. With NUCCA, we can alleviate your pain and improve your overall wellness. We are happy to answer any questions you have. Call us today to schedule an appointment.